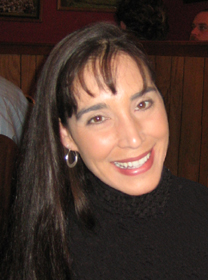 Dr. Ryan went to massage school after undergrad and prior to Chiropractic College.  This has made her exceptional in treating myofascial injuries along with sports injuries and chronic injuries.
Dr. Ryan is committed to excellence in her provision of chiropractic, massage, and physiotherapy to her valued patients and referring physicians.  Dr. Ryan strives to provide an exemplary model of chiropractic, massage, and physiotherapy in a professional and caring results- and cost-effective environment.  Dr. Ryan's goal is to help individuals regain their highest functional level in work, sports, and everyday life.  With her approach, this allows individuals to quickly and successfully return to their prior functional level, and successfully return to the activities they enjoy the most.  She provides individualized, goal-oriented treatment with the foremost expertise that chiropractic, massage, and physiotherapy have to offer.
Dr. Ryan's treatment program addresses many issues related to spinal or extremity pain and dysfunction in a variety of ways.  Her methods include education; knowledge; spinal manipulation; joint manipulation; physiotherapy; strength training; conditioning; home exercises; and Active Release Techniques.  Some programs include instruction in home exercises and gym programs that are custom designed for each individual's needs.  Not every patient will receive the same treatment
protocol(s).  We value and customize each patient's treatment protocol(s) on an individual basis. Dr. Ryan is working with the best medical doctors in the Silicon Valley to help accelerate each and every patient's well-being.
*Great Referrals*
---
Languages Spoken:

Chiropractic Location Description:
Dr. Ryan, D.C., is located at:
260 Sheridan Avenue, Suite B-40
Palo Alto, CA 94036
650-714-1477
Chiropractic Definition

Chiropractic is based on the scientific fact that your nervous system controls every cell, tissue, organ, and system in your body. Your nervous system consists of your brain, spinal cord, and millions of nerves. Your brain is protected by the skull, your spinal cord, and by the 24 moving bones of the spine. Many everyday activities can cause these spinal bones to lose their normal position or motion.

Specific chiropractic adjustments will help return individual spinal bones to their proper motion and position. A faint popping sound may occur with an adjustment. This sound is created by the shifting of gas and fluids in the joint, which is normal. Because nerves are present in all parts of you body, chiropractic adjustments of the knees, elbows, ankles, shoulders, and other areas may give relief to associated pains. Other procedures may be suggested to help reduce inflammation, provide relief or enhance the healing process. These may include interferential therapy, ultrasound, moist heat, or cold packs.

Chiropractic care is safe and effective for all ages from infants to the elderly. Many patients get adjusted on a regular basis as preventative wellness care.
Affiliations/Certifications:
Certified Massage Therapist
Active Release Technique®
Dr. Ryan, D.C., works in a mult-disciplinary clinic with other chiropractors and massage therapists.
It is a great facility to get treated at with a friendly atmosphere.